Dark nights & flashlights
With the onset of the autumn/winter season nights become longer and shrouded in darkness, this is the time when you would be well advised to carry with you a portable light source, apart from itís obvious benefit to emergency situations it is also a great aide to everyday life.
Any personal item small enough to be carried in a pocket or hand bag can be easily dropped and become a devil to find in the dark as it never seems to land at your feet but bounces, rolls and slides off into the darkest recess that can be found, something as simple as a flashlight is the very thing that you need to help in the search for your valuables.
Dog walkers, joggers, in fact anyone with reason to be out during the hours of darkness have good reason to carry a personal flashlight simply to illuminate their path.
One of the problems that we see with the majority people using a flashlight is the way in which they carry it, usually with their hand hanging by their side and pointing at the ground a very short distance in front of their feet, a much better way is to carry your flashlight at eye level, offering a longer, wider illumination.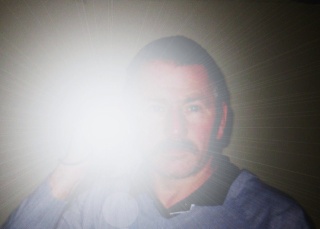 This also allows you to easily direct the full beam into the eyes of any potentially unsavoury characters who may approach you with dubious intentions, disrupting their plans just long enough for you to escape or defend a bad situation.
To make your flashlight easier to carry and not drop especially if you are going to be running add a lanyard or small strap which can easily be attached to the tail end of your flashlight placed around the back of your hand and looped over the bezel, this will leave you hands free for other tasks.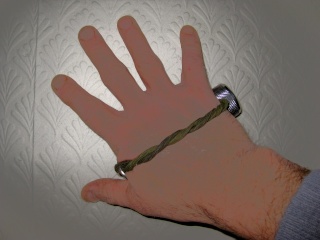 There are a multitude of flashlights available on the market and you should have no problem finding one to suit your hand size.
My personal preferred every day carry is a small L.E.D. light which is carried on a key ring, with the ring large enough to slip over a finger, this again makes it easy to hold at eye level and almost impossible to drop when on the move and again if I'm using my usual open palm strikes, well it just happens to be there causing a little extra damage.
Al is an Instructor with our Combatives Group, and teaches regularly at
Dunbar Self Defence