For years I have been fascinated by a rare WW-2 knife, designed by Colonel Rex Applegate. They are extremely rare, and I have only seen one in a photo.
A couple of years back Boker released a limited edition commemorative version of this knife, and , thanks to the generosity of Terry Traham, I was able to own one.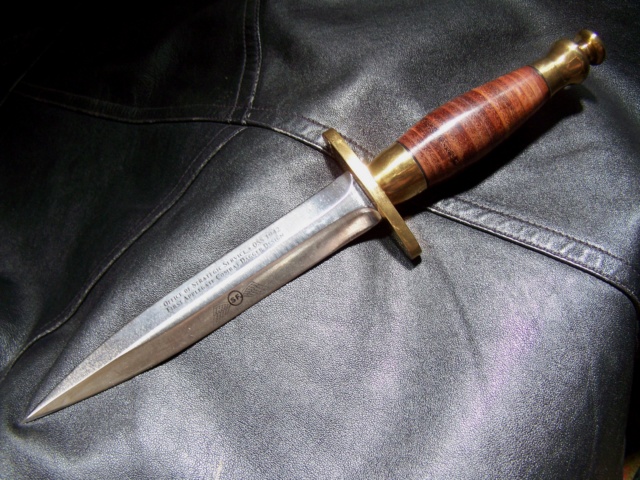 Unlike some legendary knives, there is a solid history to the stiletto. Colonel Applegate assisted Bo Randall with the Knife Fighting Manual published to accompany Randall Fighting knives ordered by US servicemen during WW-2.
In return, Randall produced the Stiletto which the Colonel had designed, as an upgrade to the F-S Commando Dagger.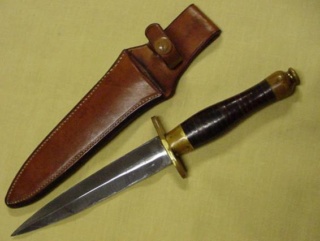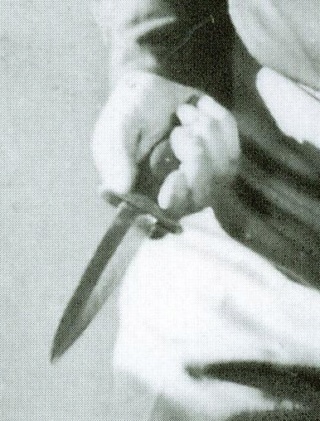 [The Stiletto in hand from a wartime training manual]
[The Boker has this inscription]
First produced in 1944 when Applegate was running the Military Intelligence Training Centre, this knife is an exciting part of edged weapon history, and represents yet another evolution of the fascinating story of the Fairbairn-Sykes weapon.