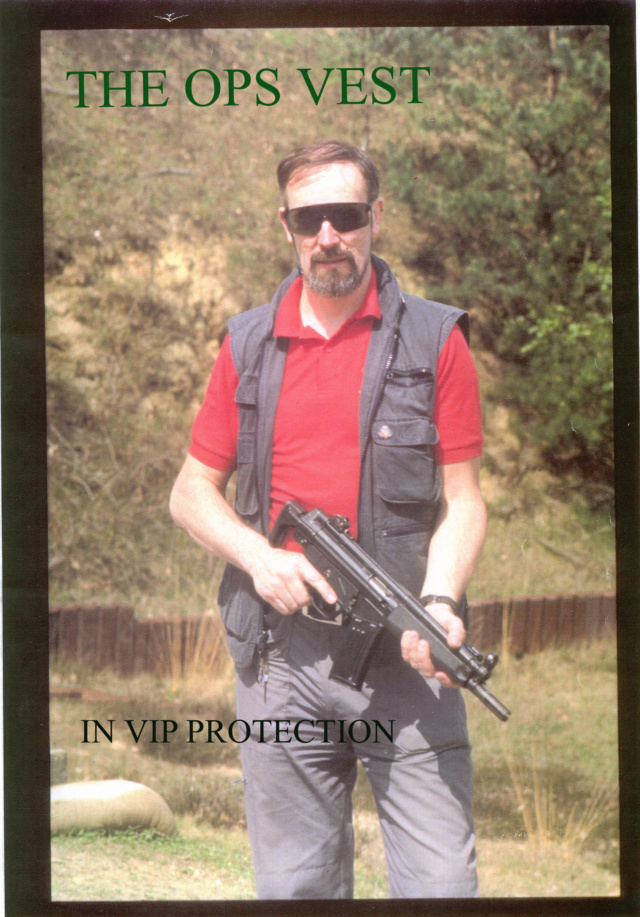 In general, the rule in VIP Protection is to dress according to the task, to blend in. With a business executive this means being "suited and booted."  At a formal evening social event all will be wearing tuxedos. On the golf course, casual wear.
There is a level of protection where this rule starts to go out of the window, and that's in very high-threat environments. If the BG team is carrying overt weapons, including long-guns, then fashion is no longer an issue. For such situations the Ops Vest comes into its own. In this article we'll discuss the advantages of this garment in ops and for training.
I first encountered the ops vest while doing some range training with Chris R, a former Selous Scout who I'd worked with on Royal Protection contracts in the UK and Europe. Chris had just returned from a stint protecting a Saudi diplomat in Washington DC, and had picked up a very nice garment while over there. It was the sort of sleeveless jacket favoured by photo-journalists, with a multitude of pockets to accept a variety of kit. He told me that many of the military guys were using them on ops in hostile areas. At that time I hadn't seen any available in the UK, and Chris told me to visit the Banana Republic store next time I was in the States.

BANANA REPUBLIC
A short time later we were presenting a BG course in Detroit, and, on a rare free afternoon Evan Marshall asked if there was anywhere I wanted to visit. I asked him to take me to a Banana Republic store. He located one in the upmarket Gross Pointe suburb and we drove over. Now, I was under the impression that Banana Republic [BR] was something like a military surplus shop, so imagine my surprise when we entered this yuppie paradise. Sure enough they had their photo-journalist vests in stock, so I bought one. It was quite expensive, but it has lasted well on three continents.
[My original  Banana Republic vest, in blue]
On a subsequent job in the US, I was able to visit the BR store near to the Pentagon, and purchased another vest, in tan colour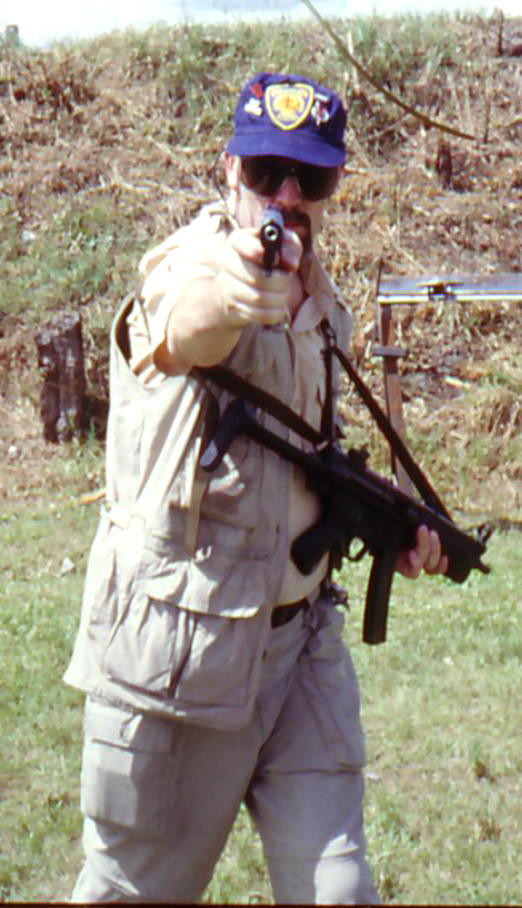 [Author demonstrating a weapon transition drill, while wearing his tan Banana Republic vest]
A working BG has to carry a fair bit of kit, and the ops vest handles this well. The only problem is remembering which pocket contains which kit. In fact the BR vest has diagrams printed inside as a guide to the options. The key, as ever, is to be systematic. Carry the essentials in the same place every time.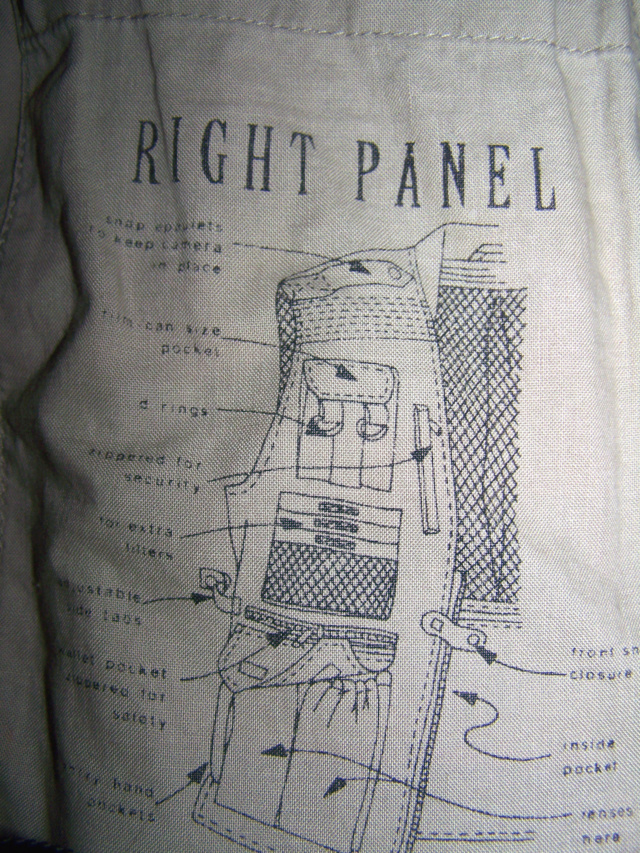 [Diagram of BR vest pockets]
One military CP team locked the keys inside VIP car at an airport. This led to the SOP of all team leaders carrying copies of essential keys clipped to their vests.
[Keys can be clipped to the left breast-pocket]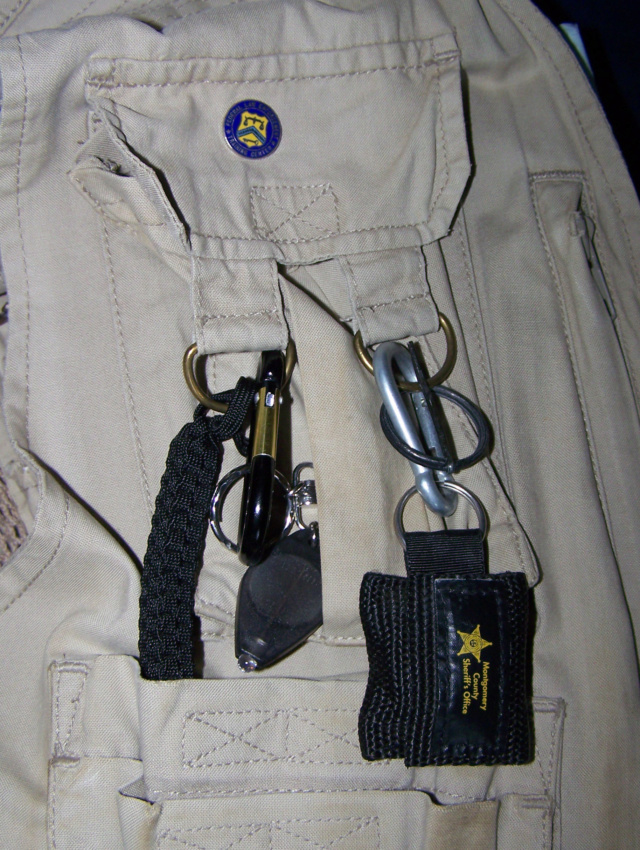 [Useful items can be clipped to the right breast-pocket]
The vest has become almost the uniform of the tactical firearms instructor. Again, on range we tend to have quite a bit of kit, and the vest is handy, as well as providing a garment for training in covert-carriage access.
[Den on range in USA]
I've heard an argument that the ops vest is a giveaway that the wearer is in the tactical business, and it can attract unwanted attention. I've never found this, except once in Ohio we were breakfasting at a hotel and the waitress declared "You guys are all shooters?" It turned out that the town was the venue for a massive clay pigeon championship every year, and many of the shotgunners wore similar vests.
[The Banana Republicans: Federal Air Marshals Marcus and Scotty]
OTHER OPTIONS
Since BR vests are no longer available the best current option is the 5.11 tactical vest. In the UK the Regatta vest is the choice of the military close-protection guys. Just as well made as the BR and much cheaper. During a course for a US police SWAT team, the guys found a good option at Walmart, and many bought these vests to use for the final bodyguard exercise.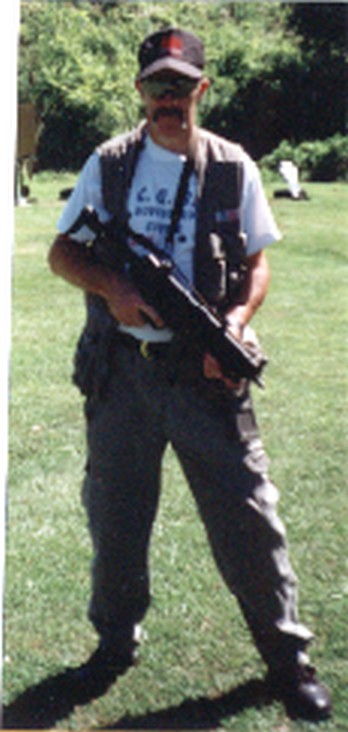 [Den on range with Walmart vest]
Cabelas also produce their Safari Vest, which is also excellent Likewise, the 5.11 garment has become popular, especially since Bana Republic discontinued their vest.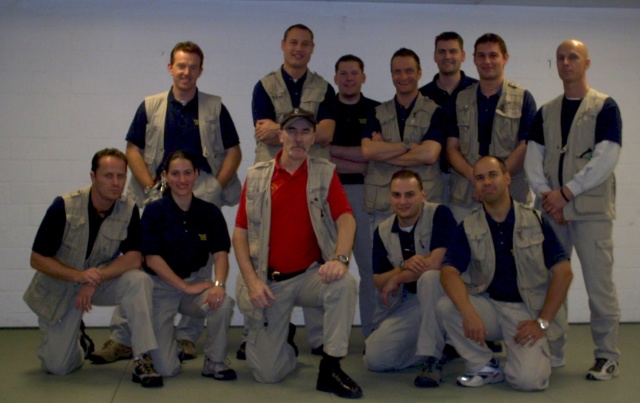 [Swiss Close-protection team. Most are wearing 5.11 vests]
Similarly, in RSA we find that many of the guys equip themselves with a vest from one of the local suppliers.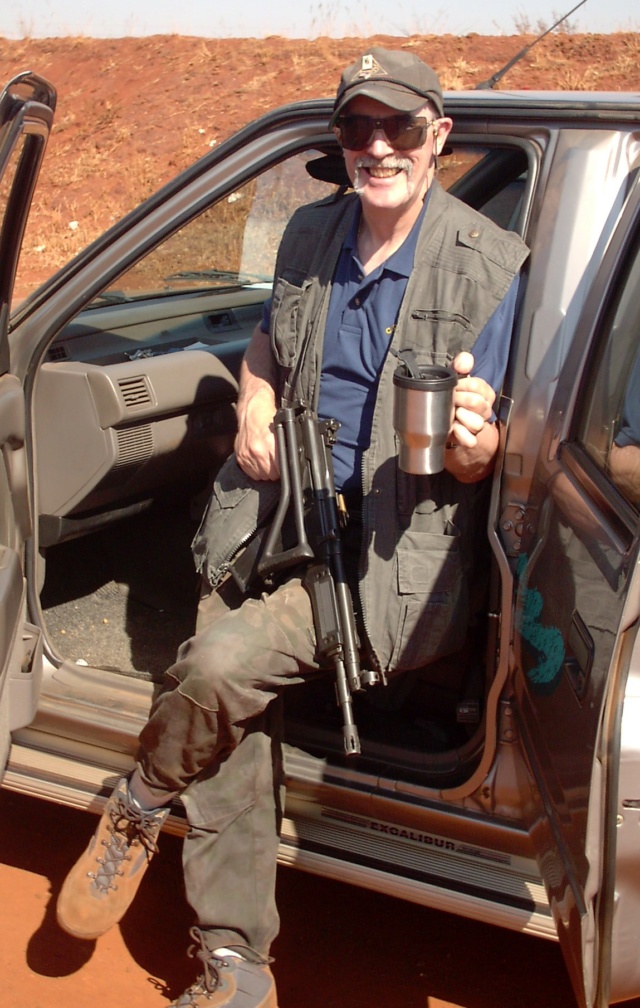 [Den in RSA with locally made ops vest.....and the inevitable mug of tea!]
HIGH RISK ENVIRONMENT
Since the first Gulf War, we have seen the rise of  Close-protection operations carried out under conditions of extraordinary threat. Governmental and commercial Protective Service Details [PSDs] have had to develop procedures to keep their principles alive under constant threat of explosive ambush and direct attack. For many of these teams, the uniform of the day has been the ops vest: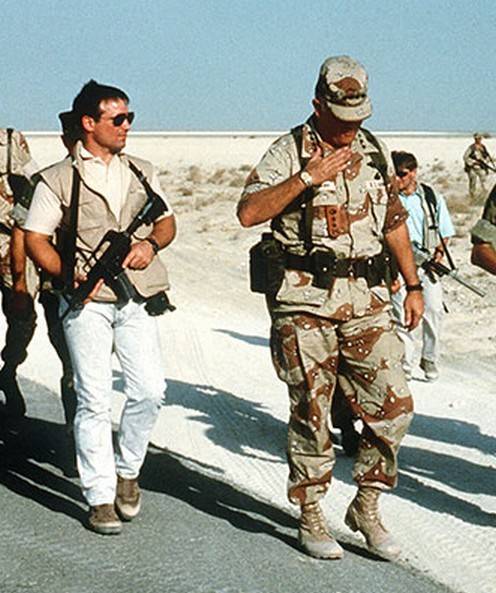 [General Schwarzkopf with his team members]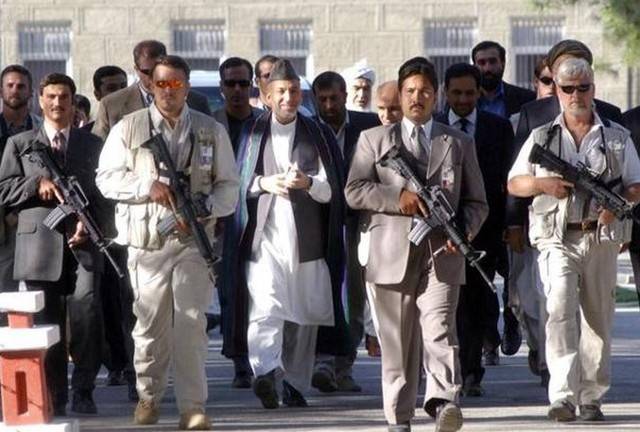 [President Karzai with his detail. The American members are wearing ops vests, while their Afghan counterparts are attired in natty suits]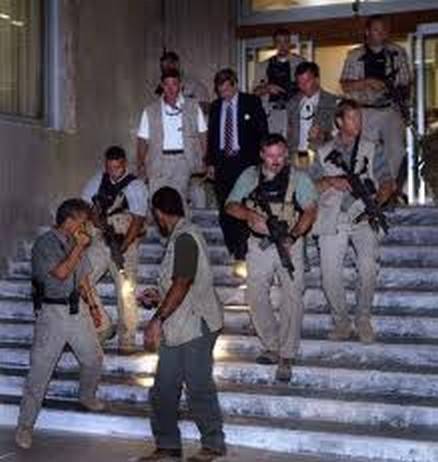 [Paul Bremer, who headed the provisional government in Iraq, was officially  rated as being the number one terrorist target in the world. His team were from Blackwater Security.]